Watters Crossing Holiday Social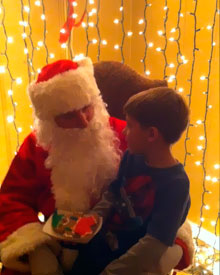 All Watters Crossing Residents are invited to the 2015 Holiday Social
Friday, December 4, 2015
6:00 PM - 10:00 PM
Watters Crossing Clubhouse
Whether you are a long-time Watters Crossing resident, or new this year to the neighborhood, please bring your family for a quiet evening to visit with your neighbors. 
Activities include
Balloon Artist
Photo booth
Popcorn
Hot pretzels
Crafts
Hot and cold beverages
Music by Scott Welch
Food for Purchase
Food for purchase provided by the Holy Frijoles Taco Truck, a repeat from last year's Social.  We will also offer $6.00 coupons for use at the Taco Truck to the first 100 families arriving for the Holiday Social.
Santa will also be on site for the kids so bring your cameras.
As in years past, admission to the Holiday Social is a canned good for donation to the ACO of Allen. 
Remember, this event is for RESIDENTS ONLY of Watters Crossing.
All activities in Watters Crossing are made possible thru volunteers.  We do need volunteers for the 2015 Holiday Social.  Please consider volunteering for as little as an hour at the Social.  If you would like more information, and to volunteer, please email acc@watterscrossing.com .
On Street Parking in Watters Crossing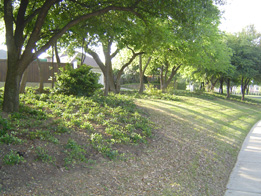 The Architectural Control Committee (ACC) frequently receives complaints concerning on-street parking. The fact of the matter is, on street parking is permitted within Watters Crossing. However, the complaints concerning on-street parking are not necessarily that there are cars parked on the street, but rather the manner in which these vehicles are parked. Complaints include the number of cars parked together, cars parked on both sides of the road; cars parked too close to stop signs. These situations cause visibility issues and there is a great concern for the children here. Please be considerate of your neighbors.
DO NOTE:

• We ask homeowners to be extremely sensitive to Bel Air Drive. It is the main feeder street within Watters Crossing and also the route of the hike and bike trail along most of its length. On it are the various playgrounds, tennis court, and clubhouse. We would ask homeowners to avoid parking on Bel Air Drive, especially overnight, due to the high vehicle traffic and number of pedestrians, including children and pets.

• No car can be parked in the street and covered as if in storage.

• RVs, boats, watercraft, and trailers, can never be stored on the streets within Watters Crossing nor parked there, except for loading and unloading.

• Garages must be maintained to allow for the parking of the number of vehicles inside for which they were designed. No boats, trailers or vehicles can be stored in the driveway in front of a garage door and prevent that bay from being used. Note that if anything is preventing a homeowner from parking two (or three per design) vehicles within their garage, it is a violation of the Declaration of Covenants, Conditions, and Restrictions of Watters Crossing.
Members Only Area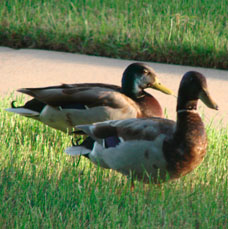 A feature has been added to the WCHOA web site. Homeowners can now access a secure portion of the web site that is for homeowners only.  Within that site are various links, including access to the Watters Crossing Neighborhood Directory. 
In the past, your HOA has published the Directory as a hard copy booklet every few years.  Locating this online will mean that it can always be up-to-date.  Currently, every homeowner's name and address is listed in the online Directory.  If you relocated to Watters Crossing within the past year, the previous owner for your address may be listed.  We urge each homeowner to access the Directory and, if they so choose, to personalize their listing / update with your name if you are a new homeowner.  What can be listed in the online Directory is the same as what was available in the hardcopy Directory.  We have had a number of requests for the new Directory, especially from new homeowners.
Click on "Members Only" link on upper right of Watters Crossing Homepage.
Complete sign-on.  Password is the same as one you received for Clubhouse Reservation, if you have done that in the past.  If you have never received a password, then request password.  This password does not change.
At the contents page, you can go to:
View Watters Crossing Directory

View Watters Crossing Homeowners by last name
View Watters Crossing Homeowners by street address

Update my W/C Directory Profile

Add family members and info as you wish
If you select "active", your info is visible to other homeowners.  If you select "inactive" your info is private and visible only to the HOA web administer
Remember to SAVE your changes

View Minutes of HOA Officer Meetings
View HOA Financial Statements
View Tennis Court Lock Code (note:  this code occasionally changes)
Please note:  Entering / updating your W/C profile does NOT sign you up for Watters Crossing HOA email distribution.  Remember to go to the homepage and the right sidebar and sign up for Watters Crossing email at  "Get WCHOA email"  With the exception of dues notices once per year, WCHOA is paperless.  All communications are via www.watterscrossing.com and email to the Watters Crossing distribution list.
Watters Crossing Weekly Yoga Classes
Watters Crossing
Weekly Yoga Classes
Come join Kate Chute for a special yoga class exclusively for Watters Crossing residents! This Hatha style class will be held on Tuesday evenings from 5:30 - 6:30 and Thursday evenings from 7:30 – 8:30. These classes introduce foundational yoga poses with emphasis on proper alignment and technique. In hatha style yoga, we'll explore how to connect mind and body through breath. Classes are customized for the individual person in that modifications of the same asana (pose) may be utilized when beneficial. The focus is on strength, flexibility, balance, breathing and conditioning.
There will be a waiver that each student must sign.
DATE:  Tuesdays, 5:30 PM – 6:30 PM
DATE:  Thursdays, 7:30 PM – 8:30 PM
LOCATION:  Watters Crossing Clubhouse
COST:  No fees.  Instructor tips are accepted.
CONTACT:  Kate Chute, kate.chute@gmail.com
This is a private event for Watters Crossing Residents only.
2015 WCHOA Calendar of Events
ALL EVENTS ARE AT THE CLUBHOUSE AND FOR RESIDENTS OF WATTERS CROSSING

Volunteer Appreciation Night
Friday, March 27 - By Invitation
Easter Egg Hunt
Saturday, April 4
Pools Open
Friday, May 1
Semi-Annual Homeowner's Meeting
Sunday, May 3
Spring Yard Sale
Saturday, May 9
Spring Party
Saturday, May 16
Fall Yard Sale
Saturday, September 19
Pools Close
Wednesday, September 30
Halloween Party
Sunday, October 25
Semi-Annual Homeowner's Meeting
Sunday, November 1
Holiday Social
Friday, December 4
Judging for Holiday Lights Award
Friday/Saturday, December 18 – 19

ADDITIONAL DATES TO REMEMBER:
• Watters Crossing HOA Board meets 3rd Monday of each month.
• Watters Crossing Architectural Control Committee meets last Tuesday of each month, except December.
• Watters Crossing Playgroup meets every Friday
Local Weather
Get WCHOA Email !
WCHOA broadcasts, via E-mail, newsletters, important bulletins, events, and developments that may affect our community. This is the fastest way to disseminate information throughout our neighborhood.
Any information you provide remains confidential and undistributed.
Sign up for WCHOA email
Upcoming Events


| | |
| --- | --- |
| 12/4/15 | Holiday Social |
| 12/18/15 | Lights Contest |
| 12/19/15 | Lights Contest |

WCHOA Volunteers
Volunteers for Holiday Social, December 4, 2015, 6:00 PM - 10:00 PM
Tool Time Leader
Tool Time Volunteers
Sanitation Engineer
Please visit the Volunteer Page for more details about these positions.
WCHOA Crime Watch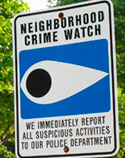 To report suspicious, non-life threatening activity, please phone the City of Allen Non-Emergency number at 214-509-4321
Also, please visit the link below for further information:
City of Allen Police Community Relations
To ask a question concerning recent illegal activity within Watters Crossing, or to inquire regarding any rumors which you may have heard, please email crimewatch@watterscrossing.com. Your letter will go to the Watters Crossing Crime Watch Leader, who, in consultation with the City of Allen Police, will determine if the community should be alerted via the Watters Crossing web site and Watters Crossing email.
Crime Watch Tips
Make sure doors and windows are locked.
Make sure shades or window covers are closed when leaving the house.
Make sure alarm systems are set, operating properly and monitored.
Close garage door when you are out of the garage.
Make sure vehicles are locked when vacant
Do not leave valuables of any type in vehicles
Know your neighbor and look out for each other in a helpful way.
Tennic Court Access
The code for the tennis court gate is located in the Members Only portion of the website
Did You Know?
Boats, trailers, and RVs are not permitted to be parked on the streets within Watters Crossing at any time unless actively loading or unloading.  They are never permitted overnight.

Questions or Problems?
Information for questions or problems for Watters Crossing Residents Click Here

Save Your Pool Cards
Please remember to retain your Pool Access Cards  for future use..  Pool cards will NOT be reissued.  The cost of a replacement card is $25 and is limited to one card per address.  For replacement cards, please email: poolaccess@watterscrossing.com