Watters Crossing Easter Egg Hunt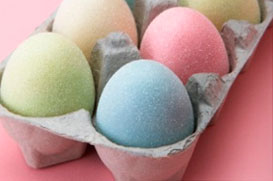 Saturday April 19, 2014
10:00am - 11:00am
Watters Crossing Clubhouse
It's time for the annual Watters Crossing Easter Egg Hunt!
Please bring your little ones and join us for a festive egg hunt, light refreshments, and fellowship with neighborhood friends!
Watters Crossing Homeowners Meeting
Sunday May 4, 2014
1:00 PM - 3:00 PM
Watters Crossing Clubhouse
The WCHOA will hold its semi-annual meeting on Sunday, May 5th from 1:00 to 3:00pm at the Watters Crossing clubhouse located at 990 Bel Air Drive. This is one of the best opportunities for you, as homeowners, to have your voices heard. The entire board will be present, as will representatives from the committees.
All Watters Crossing homeowners are invited to attend this meeting. As a self-managed community, this is your opportunity to meet your volunteers and provide your input. The financial status of the community is presented for the current, and upcoming years.
As many of you are already aware, we are one of the few neighborhoods in this area that is self-governed; in other words, we don't use a management company. The most obvious benefit to this structure is that we live in this neighborhood and therefore have much stronger commitments to it and our friends and neighbors than any third party management company could.
The only way to continue this valuable tradition is for you, the homeowners, to help out by occasionally volunteering some of your time and sometimes a little hands-on effort, and by coming to the meetings to give your input as a concerned resident in this neighborhood. We sincerely hope to see everyone at the meeting.
Watters Crossing Spring Yard Sale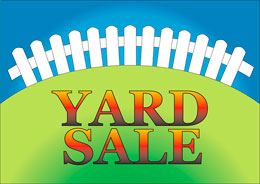 Saturday May 10, 2014
8:00am - 3:00pm
(rain or shine)
This is one of the two WCHOA Sponsored Yard Sales during 2013. 
A $5.00 yard sale fee covers the cost of newspaper advertising, street signs and publicity. Set up by 8:00 AM in the front of your home. To participate, fill out this form.
Remember that signs for yard/garage sales are NOT permitted in yards or on WCHOA common areas at any other time of the year. 
This event generates a lot of traffic within Watters Crossing and it is a great time to take advantage of it.
For more information contact
Watters Crossing Spring Party!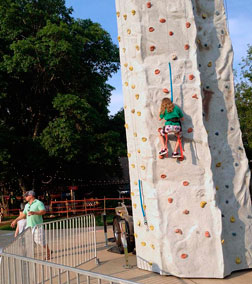 Saturday May 17, 2014
5:00pm - 10:00pm
Watters Crossing Clubhouse
This is a Private Function open only to Watters Crossing Residents
Come join the fun with your neighbors at the WCHOA biggest event of the year.
Food, beverage, DJ, bouncehouses,  activities & games will be provided.

Residents only please.  We ask that for everyone's enjoyment; all children under the age of 16 must have a parent present.  Unescorted children will be asked to leave.

Watters Crossing Pool Card Access System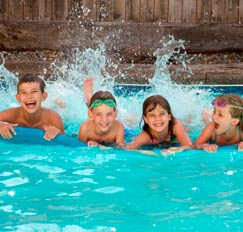 Watters Crossing Pools
Go to Card Access System in 2014
Individualized access cards are mailing this week to all homeowners in Watters Crossing which will be needed to access the community pools beginning May 1. 
A letter explaining the system is with your card.  Please watch for this mailing and protect the card as you would other personal items. 
The access card you receive is not generic; it is specific to your name and address.  After receipt of your card, questions can be addressed to board@watterscrossing.com or poolaccess@watterscrossing.com
Watters Crossing Pools Open May 1st!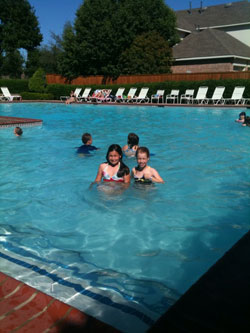 The Watters Crossing pools are open May 1st until September 30th.
Pool Hours 8:00 AM to 10:00 PM.
Pools and grounds are private property and for the use of Watters Crossing Residents only.  These are your amenities as a resident of Watters Crossing and paid for and maintained by your HOA Dues. 
Rental of the Clubhouse in no way includes reservation of the pool.  Please remember that Watters Crossing residents are permitted four (4) pool guests per family.  Planned parties, party decorations, and balloons are not permitted at either pool at any time.  This includes birthday parties, parties for soccer and other teams.  This is not meant to prohibit resident's gatherings but to prohibit the use of the pools for a group "event" where the majority are not Watters Crossing residents.  The pools are for the enjoyment of Watters Crossing homeowners.
Pool Rules as Posted at each of our two pools:
Pools are private property and for the use of Watters Crossing Residents only.
Guests are limited to four per Watters Crossing resident who must be present.
Pool Hours 8:00 AM to 10:00 PM.
• No diving
• No running
• No pets
• No glass containers
• No bikes, skateboards, or roller blades
• Each person is responsible to ensure that the pool gates are closed.
• Pool gates are never to be propped open
• Only proper swimming attire allowed.  No cut-offs.
• Children under the age of 13 must be attended by an adult.
• Clean diapers on young children required.
• Each family is responsible for any damage to pool and surrounding area.
• Personal flotation devices are allowed,  Recreational flotation devices are prohibited.
• No food is permitted in or directly adjacent to the pool.
• Anyone creating a disturbance in the pool area will be asked to leave.
• Please can your trash. No smoking in all common areas of the pools and clubhouse
Roof Replacement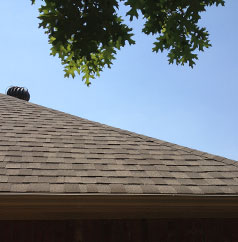 Please be aware that roof replacements must be reviewed and approved by the Architectural Control Committee (ACC) prior to work starting.
It is not necessary to wait until the next scheduled meeting of the ACC and roof replacement reviews are routinely expedited.
Please utilize the online Roof Replacement form for expediting review.
Please note that using the color "Weathered Wood" will result in approval within two days. Review of any other color will require a color photo or link. The online forms permit uploading of photos. Also note that yard signs are prohibited by the Declaration of Covenants, Conditions, and Restrictions of Watters Crossing and the installation of such signs will result in cancellation of approval.
Phase I Clubhouse Pool Renovation
Update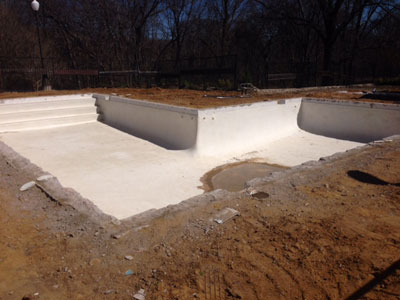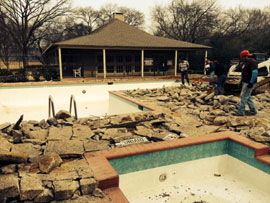 A combination of age plus the recent droughts have taken a toll on the pool and pool deck at the Phase I pool. 
If you use that pool, you may have noticed the many cracks developing over the past several years.  Not quite as noticeable is the fact that most of the pool deck has settled and is moving away from the pool itself.  Also, the current wrought iron perimeter fence is not up to code for the City of Allen.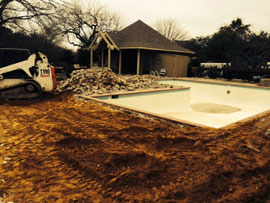 As a result of these issues, starting the week of February 17, the pool area will undergo a major renovation.  This will include a new pool deck, rebuilding of the stone patio, a new, replacement wrought iron fence, and re-plastering of the pool itself.  Additionally, all pool furniture will be re-webbed.

Work is scheduled over a sixty day timeline and is expected to be completed for the 2014 pool season, which starts May 1.  Watch for updates as work progresses.
Watters Crossing HOA Board
ACC is Energy/Water Usage Sensitive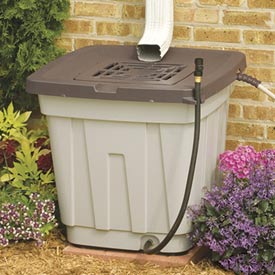 Some comments, questions, on new items presented to the ACC for Watters Crossing within the past year:
YES!
The ACC accepts rain barrel installations.  The prefered location is within the rear, fenced in yard locations.  These will be accepted on the sides of properties when completely concealed by a six (6) foot to eight (8) foot tall, solid fence panel.  The width of the panel is determined as needed for concealment.
YES!
The ACC accepts solar roof panels.  Indeed, the third home, located in Phase III, was recently approved for installation.  Panels will be mounted on rear, or in some cases, side roofs.
YES!
The ACC accepts plans for yard renovations / reconstructions using drought tolerant, low water usage plants, ground covers and more.
As with all exterior improvements, any of the above must be submitted to the ACC for review and approval proior to any construction commencing.  Project submissions now are easy using the online forms and most projects are expedited within the committee via email.  Project forms provide the ability to upload photos, plats, and other supporting documents.
The ACC thanks you for working within the Review Guidelines of Watters Crossing.
Thanks to Our Neighbors!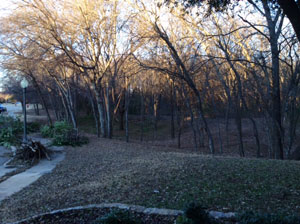 A BIG THANKS to a group of homeowners along Imperial Drive in Phase III. Fidel Perez, Angie Perez, Len Catanach, Pam Catanach, and Danny Ottosen took it upon themselves to clean up the perimeter of the greenbelt area adjacent to their homes.
As Watters Crossing is completely a volunteer HOA, this type of initiative and participation is greatly appreciated. It enhances the neighborhood appearance and helps the HOA save money for other necessities.
Thanks to our neighbors for taking on this project and following through to completion!
Watters Crossing Neighborhood Crime Watch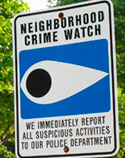 To report suspicious, non-life threatening activity, please phone the City of Allen Non-Emergency number at 214-509-4321
Also, please visit the link below for further information:
City of Allen Police Community Relations
To ask a question concerning recent illegal activity within Watters Crossing, or to inquire regarding any rumors which you may have heard, please email crimewatch@watterscrossing.com. Your letter will go to the Watters Crossing Crime Watch Leader, who, in consultation with the City of Allen Police, will determine if the community should be alerted via the Watters Crossing web site and Watters Crossing email.
Crime Watch Tips
Make sure doors and windows are locked.
Make sure shades or window covers are closed when leaving the house.
Make sure alarm systems are set, operating properly and monitored.
Close garage door when you are out of the garage.
Make sure vehicles are locked when vacant
Do not leave valuables of any type in vehicles
Know your neighbor and look out for each other in a helpful way.
Safe Driving Reminder
The Architectural Control Committtee continues to receive complaints concerning two issues:
Alley Speeding;  the speed limit in alleys is posted at 10 mph.  We have received complaints of speeding which is a major concern of people with small children.  Additionally, most of the alleys in Watters Crossing have 90 degree turns at the entrances, causing visiblity issues.  We ask you to be sensitive to your neighbors and please adhere to the alley speed limit, regardless of time of day
On-Street Parking:  Complaints include the number of cars parked together, cars parked on both sides of the street, and cars parked too close to stop signs.  These situations cause visibility issues and there is a great concern for the children here.  Please be considerate of your neighbors.  DO NOTE:
We ask homeowners to be extremely sensitive to Bel Air Drive.  It is the main feeder street within Watters Crossing and also the route of the hike and bike trail along most of its length.  On it are the various playgrounds, the tennis court, and the clubhouse.  We would ask homeowners to avoid parking on Bel Air Drive, especially overnight, due to the higher vehicle traffic and number of pedestrians, including children and pets.
Garages must be maintained to allow for the parking of the number of vehicles inside for which they were designed.  Garages cannot be converted to another use; i.e. storage.  No boats, trailers, vehicles can be stored in the driveway in front of a garage door and prevent that bay from being used.  Note that if anything is preventing a homeowner from parking two (or three per design) vehicles within their garage, it is a violation of the Declaration of Covenants, Conditions, and Restrictions of Watters Crossing.
We greatly appreciate all homeowners concern and help with these issues.
WCHOA / ACC
2014 WCHOA Calendar of Events
ALL EVENTS ARE AT THE CLUBHOUSE AND FOR RESIDENTS OF WATTERS CROSSING

Volunteer Appreciation Night
Friday, March 21 - By Invitation
Easter Egg Hunt
Saturday, April 19
Pools Open
Thursday, May 1
Semi-Annual Homeowner's Meeting
Sunday, May 4
Spring Yard Sale
Saturday, May 10
Spring Party
Saturday, May 17
Fall Yard Sale
Saturday, September 20
Pools Close
Tuesday, September 30
Halloween Party
Sunday, October 26
Semi-Annual Homeowner's Meeting
Sunday, November 2
Holiday Social
Friday, December 5
Judging for Holiday Lights Award
Friday/Saturday, December 19 – 20

ADDITIONAL DATES TO REMEMBER:
• Watters Crossing HOA Board meets 2nd Wednesday of every month.
• Watters Crossing Architectural Control Committee meets last Tuesday of every month, except December.
• Watters Crossing Playgroup meets every Friday
Local Weather
Get WCHOA Email !
WCHOA broadcasts, via E-mail, newsletters, important bulletins, events, and developments that may affect our community. This is the fastest way to disseminate information throughout our neighborhood.
Any information you provide remains confidential and undistributed.
Sign up for WCHOA email
Upcoming Events


| | |
| --- | --- |
| 4/19/14 | Egg Hunt |
| 5/01/14 | Pools Open |
| 5/04/14 | HOA Meeting |
| 5/10/14 | Yard Sale |
| 5/17/14 | Spring Party |
| 5/27/14 | ACC Meeting |

WCHOA Volunteers
One of the unique things about Watters Crossing is that the Home Owner's Association is completely self-managed: no management fees are incurred.  Every dollar of your HOA dues goes directly to maintain and improve Watters Crossing.
2014 Spring Party
Volunteers are needed to support the 2014 Spring Party.  People are needed for both set up and for help during the event.  If you would like to volunteer, there are many times and spots open to help on Friday, May 16 and Saturday, May 17.  Clean-up help is needed for Sunday morning, May 18.  For further information, questions, and to volunteer, please email Denny Adelman, acc@watterscrossing.com
Welcoming Committee
New homeowners receive welcome packets from our Welcoming Committee.
Information can be obtained from
Did You Know?
Boats are never permitted on any street in Watters Crossing overnight. They are permitted during the day only when actively loading and/or unloading."

Questions or Problems?
Information for questions or problems for Watters Crossing Residents
Click Here