Watters Crossing Park Nearing Completion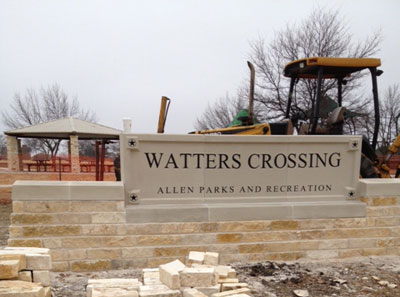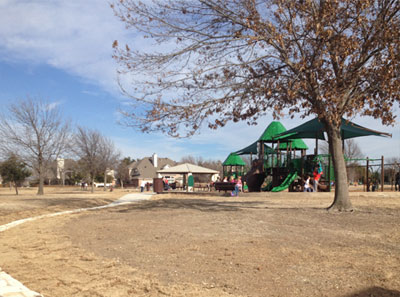 Watters Crossing Park Renovation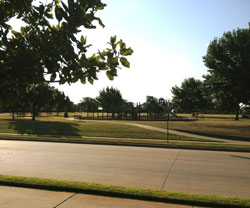 Located within Watters Crossing are three parks:
Phase I Playground (adjacent to the tennis court)
City of Allen Watters Crossing Park in Phase II located at Bel Air and Newport Drives
Phase III Playground on Bel Air Drive
The playgrounds in Phase I and Phase III are owned and maintained 100% by your WCHOA dollars.  
Watters Crossing Park in Phase II is owned and maintained by the City of Allen.  We are most happy to share the information that the City Council recently approved the renovation of Watters Crossing Park.  The renovation is scheduled to start in September 2013 and to be complete February 2014.  The new, expanded park will include many new and exciting items including:
Expanded play area with two play structures and swings
New sidewalks, bench pads, seating nodes, pavilion pad expansion
8' hike and bike trail
2 new BBQ grills
9 trash receptacles around playground, pavilion and along trail
9 benches around playground, pavilion and along trail
4 picnic tables, 1 ADA picnic table
4 pet waste stations placed around trail
Cleaned and re-striped multi-use sport court (existing basketball court)
New park monument sign
Decorative stone veneer for retaining wall by playground to match new monument sign
1 Drinking fountain near playground
Sand volleyball court
Replacement baseball backstop
Decorative stone columns for existing pavilion
Centrally located within Watters Crossing, this renovation will greatly enhance our neighborhood.  Watch for these exciting changes in the coming months.
City of Allen - Watters Crossing Park Renovation Plans
Watters Crossing HOA Board
Phase I Clubhouse Pool Renovation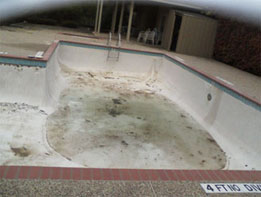 A combination of age plus the recent droughts have taken a toll on the pool and pool deck at the Phase I pool. 
If you use that pool, you may have noticed the many cracks developing over the past several years.  Not quite as noticeable is the fact that most of the pool deck has settled and is moving away from the pool itself.  Also, the current wrought iron perimeter fence is not up to code for the City of Allen. 
As a result of these issues, starting the week of February 17, the pool area will undergo a major renovation.  This will include a new pool deck, rebuilding of the stone patio, a new, replacement wrought iron fence, and re-plastering of the pool itself.  Additionally, all pool furniture will be re-webbed. 
Work is scheduled over a sixty day timeline and is expected to be completed for the 2014 pool season, which starts May 1.  Watch for updates as work progresses.
Watters Crossing HOA Board
ACC is Energy/Water Usage Sensitive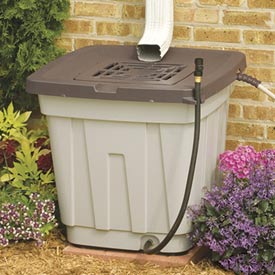 Some comments, questions, on new items presented to the ACC for Watters Crossing within the past year:
YES!
The ACC accepts rain barrel installations.  The prefered location is within the rear, fenced in yard locations.  These will be accepted on the sides of properties when completely concealed by a six (6) foot to eight (8) foot tall, solid fence panel.  The width of the panel is determined as needed for concealment.
YES!
The ACC accepts solar roof panels.  Indeed, the third home, located in Phase III, was recently approved for installation.  Panels will be mounted on rear, or in some cases, side roofs.
YES!
The ACC accepts plans for yard renovations / reconstructions using drought tolerant, low water usage plants, ground covers and more.
As with all exterior improvements, any of the above must be submitted to the ACC for review and approval proior to any construction commencing.  Project submissions now are easy using the online forms and most projects are expedited within the committee via email.  Project forms provide the ability to upload photos, plats, and other supporting documents.
The ACC thanks you for working within the Review Guidelines of Watters Crossing.
Thanks to Our Neighbors!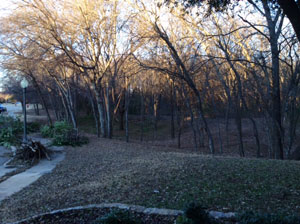 A BIG THANKS to a group of homeowners along Imperial Drive in Phase III. Fidel Perez, Angie Perez, Len Catanach, Pam Catanach, and Danny Ottosen took it upon themselves to clean up the perimeter of the greenbelt area adjacent to their homes.
As Watters Crossing is completely a volunteer HOA, this type of initiative and participation is greatly appreciated. It enhances the neighborhood appearance and helps the HOA save money for other necessities.
Thanks to our neighbors for taking on this project and following through to completion!
Watters Crossing Neighborhood Crime Watch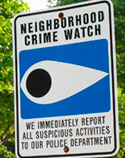 To report suspicious, non-life threatening activity, please phone the City of Allen Non-Emergency number at 214-509-4321
Also, please visit the link below for further information:
City of Allen Police Community Relations
To ask a question concerning recent illegal activity within Watters Crossing, or to inquire regarding any rumors which you may have heard, please email crimewatch@watterscrossing.com. Your letter will go to the Watters Crossing Crime Watch Leader, who, in consultation with the City of Allen Police, will determine if the community should be alerted via the Watters Crossing web site and Watters Crossing email.
Crime Watch Tips
Make sure doors and windows are locked.
Make sure shades or window covers are closed when leaving the house.
Make sure alarm systems are set, operating properly and monitored.
Close garage door when you are out of the garage.
Make sure vehicles are locked when vacant
Do not leave valuables of any type in vehicles
Know your neighbor and look out for each other in a helpful way.
Safe Driving Reminder
The Architectural Control Committtee continues to receive complaints concerning two issues:
Alley Speeding;  the speed limit in alleys is posted at 10 mph.  We have received complaints of speeding which is a major concern of people with small children.  Additionally, most of the alleys in Watters Crossing have 90 degree turns at the entrances, causing visiblity issues.  We ask you to be sensitive to your neighbors and please adhere to the alley speed limit, regardless of time of day
On-Street Parking:  Complaints include the number of cars parked together, cars parked on both sides of the street, and cars parked too close to stop signs.  These situations cause visibility issues and there is a great concern for the children here.  Please be considerate of your neighbors.  DO NOTE:
We ask homeowners to be extremely sensitive to Bel Air Drive.  It is the main feeder street within Watters Crossing and also the route of the hike and bike trail along most of its length.  On it are the various playgrounds, the tennis court, and the clubhouse.  We would ask homeowners to avoid parking on Bel Air Drive, especially overnight, due to the higher vehicle traffic and number of pedestrians, including children and pets.
Garages must be maintained to allow for the parking of the number of vehicles inside for which they were designed.  Garages cannot be converted to another use; i.e. storage.  No boats, trailers, vehicles can be stored in the driveway in front of a garage door and prevent that bay from being used.  Note that if anything is preventing a homeowner from parking two (or three per design) vehicles within their garage, it is a violation of the Declaration of Covenants, Conditions, and Restrictions of Watters Crossing.
We greatly appreciate all homeowners concern and help with these issues.
WCHOA / ACC
2014 WCHOA Calendar of Events
ALL EVENTS ARE AT THE CLUBHOUSE AND FOR RESIDENTS OF WATTERS CROSSING

Volunteer Appreciation Night
Friday, March 21 - By Invitation
Easter Egg Hunt
Saturday, April 19
Pools Open
Thursday, May 1
Semi-Annual Homeowner's Meeting
Sunday, May 4
Spring Yard Sale
Saturday, May 10
Spring Party
Saturday, May 17
Fall Yard Sale
Saturday, September 20
Pools Close
Tuesday, September 30
Halloween Party
Sunday, October 26
Semi-Annual Homeowner's Meeting
Sunday, November 2
Holiday Social
Friday, December 5
Judging for Holiday Lights Award
Friday/Saturday, December 19 – 20

ADDITIONAL DATES TO REMEMBER:
• Watters Crossing HOA Board meets 2nd Wednesday of every month.
• Watters Crossing Architectural Control Committee meets last Tuesday of every month, except December.
• Watters Crossing Playgroup meets every Friday
Local Weather
Get WCHOA Email !
WCHOA broadcasts, via E-mail, newsletters, important bulletins, events, and developments that may affect our community. This is the fastest way to disseminate information throughout our neighborhood.
Any information you provide remains confidential and undistributed.
Sign up for WCHOA email
Upcoming Events


| | |
| --- | --- |
| 3/21/14 | Volunteer Night |
| 3/24/14 | ACC Meeting |
| 4/19/14 | Egg Hunt |
Welcoming Committee
New homeowners receive welcome packets from our Welcoming Committee.
Information can be obtained from
Did You Know?
Boats are never permitted on any street in Watters Crossing overnight. They are permitted during the day only when actively loading and/or unloading."

Questions or Problems?
Information for questions or problems for Watters Crossing Residents
Click Here