Watters Crossing Homeowners Meeting
Your Watters Crossing Semiannual Homeowners Meeting is coming this week:
DATE:  Sunday, April 24, 2016
TIME:  1:00 – 3:00 PM
LOCATION:  The Clubhouse
Watters Crossing is somewhat of a unique neighborhood.  Your HOA is not managed by a management company.  The WCHOA is completely self-managed.  This means that 100% of your dues are returned to the community and not spent on management fees and expenses.  This is possible thru the efforts of the many volunteers that step forward to help the community.  This includes your HOA Board.
At the meeting Sunday, you will hear about your HOA's financial position, capital projects being worked on in 2016 and other items.  It is also your opportunity to express your opinion and concerns about Watters Crossing.  We encourage all residents to take part in the process of maintaining our neighborhood and welcome everyone's input.  See you at the meeting.
Pools Open Saturday, April 30th
Your existing pool card is needed for access to either pool. Replacement cards for lost or misplaced cards can be obtained by sending an email to poolaccess@watterscrossing.com
There is a $25 charge for replacement cards. Cards are limited to ONE per home address. Continue reading...
Watters Crossing Spring Yard Sale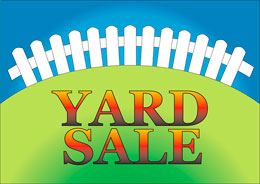 Watters Crossing has two Community-wide Yard Sale Events each year.  And one of those, the Spring Yard Sale, is:
Saturday May 7, 2016
8:00am - 3:00pm
(rain or shine)
This is your opportunity to clean things out and take advantage of the traffic through our neighborhood.  It is also the only time we are permitted to have yard sale signs within Watters Crossing.
Signs will be posted throughout the neighborhood directing traffic to sales and also on the perimeter walls.  For details and to sign up, please CLICK HERE for the registration form.
Watters Crossing Spring Party 2016!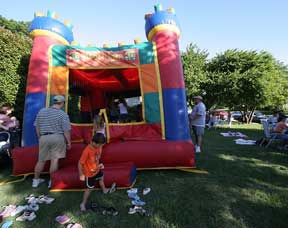 Saturday May 14, 2016
Mark your calendar now for the biggest Watters Crossing event of the year, the 2016 Spring Party. 
Food Trucks, The Banana Boat Steel Drum Band, Hamster Cages, and more.  Check this site for further information closer to the date.
We NEED your help to put on this event... 
Volunteers are needed.  If you can help for an hour or so at the Spring Party, please email acc@watterscrossing.com
Your Neighborhood Needs Your Help!
Watters Crossing is in immediate need two volunteers to fill important spots.
Webmaster
This critical volunteer position is the gatekeeper for Watters Crossing information.  As Watters Crossing is paperless, www.watterscrossing.com is our major source of neighborhood information.  If you are interested in this spot, please email secretary@watterscrossing.com or acc@watterscrossing.com
Tool Time Leader
This volunteer position is for someone to complete a monthly routine checklist of the clubhouse and pool cabanas for any issues which may need repaired or replaced.  This includes replacing light switches, replacing  bulbs, possible touch-up painting and so on.  Any item which cannot  be remedied in a short time is then turned over to a contractor to complete.  If you are interested in a giving a few hours back to the community and would like a more detailed description of this position, please email acc@watterscrossing.com
A BIG THANKS to Cub Scout Pack 708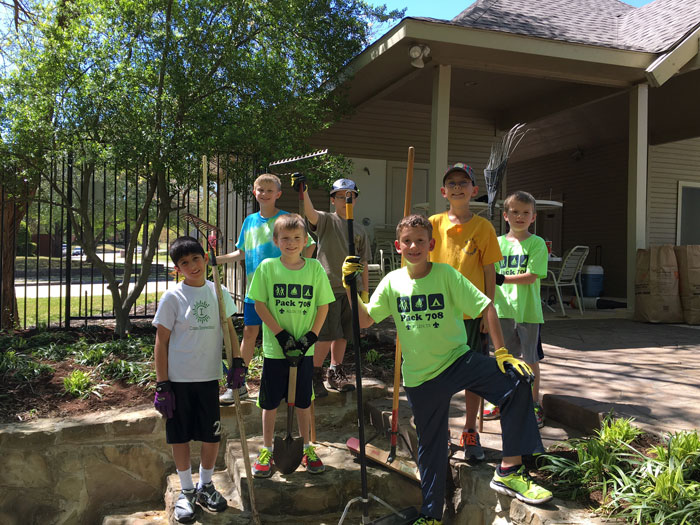 Sunday afternoon, April 3, 3016, was a beautiful afternoon. And Cub Scout Pack 708 had perfect weather to spread mulch for Watters Crossing. The boys cleaned and mulched all pool area planters at the Clubhouse. The WCHOA appreciates their efforts in helping to keep Watters Crossing a good looking place in which to live.
Additional Doggie Waste Stations Added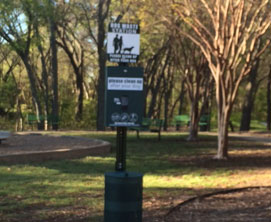 A big THANK YOU goes to WCHOA President Steven Kerrigan!  In response to requests from homeowners, the HOA purchased additional doggie waste stations and Steven installed the stations throughout Watters Crossing.  The stations are located along Bel Air Drive, at the ponds, and at the Watters Crossing Playscapes in Phases I and III.  These stations are owned and maintained by Watters Crossing.  If you see a particular station that is not being tended to, or is missing bags, please send an email to secretary@watterscrossing.com or to acc@watterscrossing.com.

As a reminder, the Watters Crossing Park at Bel Air and Newport (adjacent to Norton) is owned and maintained by the City of Allen.  If you see problems in this park, including any issues with the doggie stations located within this park, they should be addressed to the City of Allen using the Report a Park Problem Form.
Wildlife Alert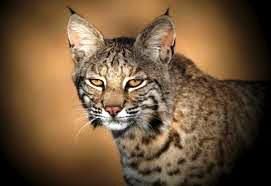 Dated: 2/20/2016
COYOTES - have been spotted on the hike and bike trail along the greenbelt between the Watters Crossing main entrance at McDermott and the clubhouse. The most recent was in the area of the pond.
When walking pets in the greenbelt areas, especially in the area noted, please be alert for wildlife.
BOBCATS - This week a bobcat was seen in the backyard of a home on San Mateo Court and they have been seen in our neighborhood in the past.
Residents are advised to keep a safe distance from any strange animal, and to keep small pets indoors unless supervised.
2016 WCHOA Calendar of Events
ALL EVENTS ARE AT THE CLUBHOUSE AND FOR RESIDENTS OF WATTERS CROSSING

Easter Egg Hunt
Saturday, March 26
Volunteer Appreciation Night
Friday, April 8 (By Invitation Only)
Semi-Annual Homeowner's Meeting
Sunday, April 24
Pools Open
Saturday, April 30
Spring Yard Sale
Saturday, May 7
Spring Party
Saturday, May 14
Splash! 2016
Saturday, August 13 (At the Newport Drive Pool)
Fall Yard Sale
Saturday, September 24
Pools Close
Monday, October 3
Kid's Halloween Party
Sunday, October 23
Semi-Annual Homeowner's Meeting
Sunday, November 6
Holiday Social
Friday, December 2
Judging for Holiday Lights Award
Friday/Saturday, December 16 – 17

ADDITIONAL DATES TO REMEMBER:
• Watters Crossing HOA Board meets 3rd Monday of each month, except December
• Watters Crossing Architectural Control Committee meets last Tuesday of each month, except December
• Watters Crossing Playgroup meets every Friday

NOTE:
• All events, except SPLASH 2016! and the two Yard Sales, are located at the Clubhouse
• The Spring and Fall Yard Sales are the only Yard Sales when signs are permitted within Watters Crossing
• Signs for the Spting and Summer Yard Sales are HOA provided

Local Weather
Get WCHOA Email !
WCHOA broadcasts, via E-mail, newsletters, important bulletins, events, and developments that may affect our community. This is the fastest way to disseminate information throughout our neighborhood.
Any information you provide remains confidential and undistributed.
Sign up for WCHOA email
Upcoming Events


| | |
| --- | --- |
| 4/24/16 | Homeowners Meeting |
| 4/30/16 | Pools Open |
| 5/7/16 | Spring Yard Sale |
| 5/14/16 | Spring Party |
| 5/31/16 | ACC Meeting |
WCHOA Crime Watch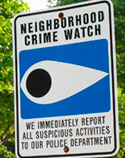 To report suspicious, non-life threatening activity, please phone the City of Allen Non-Emergency number at 214-509-4321
Also, please visit the link below for further information:
City of Allen Police Community Relations
To ask a question concerning recent illegal activity within Watters Crossing, or to inquire regarding any rumors which you may have heard, please email crimewatch@watterscrossing.com. Your letter will go to the Watters Crossing Crime Watch Leader, who, in consultation with the City of Allen Police, will determine if the community should be alerted via the Watters Crossing web site and Watters Crossing email.
Crime Watch Tips
Make sure doors and windows are locked.
Make sure shades or window covers are closed when leaving the house.
Make sure alarm systems are set, operating properly and monitored.
Close garage door when you are out of the garage.
Make sure vehicles are locked when vacant
Do not leave valuables of any type in vehicles
Know your neighbor and look out for each other in a helpful way.

WCHOA Volunteers
Webmaster
Tool Time Leader
Tool Time Volunteers
Sanitation Engineer
Please visit the Volunteer Page for more details about these positions.
Tennic Court Access
The code for the tennis court gate is located in the Members Only portion of the website
Did You Know?
Boats, trailers, and RVs are not permitted to be parked on the streets within Watters Crossing at any time unless actively loading or unloading.  They are never permitted overnight.

Questions or Problems?
Information for questions or problems for Watters Crossing Residents Click Here

Save Your Pool Cards
Please remember to retain your Pool Access Cards  for future use..  Pool cards will NOT be reissued.  The cost of a replacement card is $25 and is limited to one card per address.  For replacement cards, please email: poolaccess@watterscrossing.com