Watters Crossing Halloween Party
Sunday, October 25, 2015
2:00 PM – 4:00 PM
At the Clubhouse

For Watters Crossing Residents
Candy and Treats
Games and Crafts
Door Prizes
Prizes for Best Costume
Come and have fun with your Spooky Neighbors!
November School Bond Proposal
In a effort to pass along the details regarding an upcoming Bond Proposal on the November ballot, please watch the video below for information regarding our schools. The video is simply for information. We encourage homeowners to exercise their civic duty the first Tuesday in November and vote.
Watters Crossing HOA Survey 2015
Your HOA Board wants your input.  All homeowners on the current Watters Crossing email list were recently sent a survey of ten questions concerning your HOA.  We urge all residents to complete the survey that the Board will use for reference for future planning. 

If you are not receiving Watters Crossing email, you can Sign up for WCHOA email.  Your HOA is paperless and communicates all HOA information through the website and via our email distribution list of residents that have signed up.

Your time in completing the survey is greatly appreciated.
New Members Only Area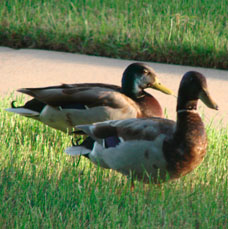 A new feature has been added to the WCHOA web site. Homeowners can now access a secure portion of the web site that is for homeowners only.  Within that site are various links, including access to the Watters Crossing Neighborhood Directory. 
In the past, your HOA has published the Directory as a hard copy booklet every few years.  Locating this online will mean that it can always be up-to-date.  Currently, every homeowner's name and address is listed in the online Directory.  If you relocated to Watters Crossing within the past year, the previous owner for your address may be listed.  We urge each homeowner to access the Directory and, if they so choose, to personalize their listing / update with your name if you are a new homeowner.  What can be listed in the online Directory is the same as what was available in the hardcopy Directory.  We have had a number of requests for the new Directory, especially from new homeowners.
Click on "Members Only" link on upper right of Watters Crossing Homepage.
Complete sign-on.  Password is the same as one you received for Clubhouse Reservation, if you have done that in the past.  If you have never received a password, then request password.  This password does not change.
At the contents page, you can go to:
View Watters Crossing Directory

View Watters Crossing Homeowners by last name
View Watters Crossing Homeowners by street address

Update my W/C Directory Profile

Add family members and info as you wish
If you select "active", your info is visible to other homeowners.  If you select "inactive" your info is private and visible only to the HOA web administer
Remember to SAVE your changes

View Minutes of HOA Officer Meetings
View HOA Financial Statements
View Tennis Court Lock Code (note:  this code occasionally changes)
Please note:  Entering / updating your W/C profile does NOT sign you up for Watters Crossing HOA email distribution.  Remember to go to the homepage and the right sidebar and sign up for Watters Crossing email at  "Get WCHOA email"  With the exception of dues notices once per year, WCHOA is paperless.  All communications are via www.watterscrossing.com and email to the Watters Crossing distribution list.
Watters Crossing Weekly Yoga Classes
Watters Crossing
Weekly Yoga Classes
Come join Kate Chute for a special yoga class exclusively for Watters Crossing residents! This Hatha style class will be held on Tuesday evenings from 5:30 - 6:30 and Thursday evenings from 7:30 – 8:30. These classes introduce foundational yoga poses with emphasis on proper alignment and technique. In hatha style yoga, we'll explore how to connect mind and body through breath. Classes are customized for the individual person in that modifications of the same asana (pose) may be utilized when beneficial. The focus is on strength, flexibility, balance, breathing and conditioning.
There will be a waiver that each student must sign.
DATE:  Tuesdays, 5:30 PM – 6:30 PM
DATE:  Thursdays, 7:30 PM – 8:30 PM
LOCATION:  Watters Crossing Clubhouse
COST:  No fees.  Instructor tips are accepted.
CONTACT:  Kate Chute, kate.chute@gmail.com
This is a private event for Watters Crossing Residents only.
2015 WCHOA Calendar of Events
ALL EVENTS ARE AT THE CLUBHOUSE AND FOR RESIDENTS OF WATTERS CROSSING

Volunteer Appreciation Night
Friday, March 27 - By Invitation
Easter Egg Hunt
Saturday, April 4
Pools Open
Friday, May 1
Semi-Annual Homeowner's Meeting
Sunday, May 3
Spring Yard Sale
Saturday, May 9
Spring Party
Saturday, May 16
Fall Yard Sale
Saturday, September 19
Pools Close
Wednesday, September 30
Halloween Party
Sunday, October 25
Semi-Annual Homeowner's Meeting
Sunday, November 1
Holiday Social
Friday, December 4
Judging for Holiday Lights Award
Friday/Saturday, December 18 – 19

ADDITIONAL DATES TO REMEMBER:
• Watters Crossing HOA Board meets 3rd Monday of each month.
• Watters Crossing Architectural Control Committee meets last Tuesday of each month, except December.
• Watters Crossing Playgroup meets every Friday
Local Weather
Get WCHOA Email !
WCHOA broadcasts, via E-mail, newsletters, important bulletins, events, and developments that may affect our community. This is the fastest way to disseminate information throughout our neighborhood.
Any information you provide remains confidential and undistributed.
Sign up for WCHOA email
Upcoming Events


| | |
| --- | --- |
| 10/25/15 | Halloween Party |
| 10/27/15 | ACC Meeting |

WCHOA Volunteers
Yard Sale Leader
Tool Time Leader
Tool Time Volunteers
Architectural Control Committee
Sanitation Engineer
Please visit the Volunteer Page for more details about these positions.
WCHOA Crime Watch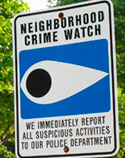 To report suspicious, non-life threatening activity, please phone the City of Allen Non-Emergency number at 214-509-4321
Also, please visit the link below for further information:
City of Allen Police Community Relations
To ask a question concerning recent illegal activity within Watters Crossing, or to inquire regarding any rumors which you may have heard, please email crimewatch@watterscrossing.com. Your letter will go to the Watters Crossing Crime Watch Leader, who, in consultation with the City of Allen Police, will determine if the community should be alerted via the Watters Crossing web site and Watters Crossing email.
Crime Watch Tips
Make sure doors and windows are locked.
Make sure shades or window covers are closed when leaving the house.
Make sure alarm systems are set, operating properly and monitored.
Close garage door when you are out of the garage.
Make sure vehicles are locked when vacant
Do not leave valuables of any type in vehicles
Know your neighbor and look out for each other in a helpful way.
Tennic Court Access
The code for the tennis court gate is located in the Members Only portion of the website
Did You Know?
Boats, trailers, and RVs are not permitted to be parked on the streets within Watters Crossing at any time unless actively loading or unloading.  They are never permitted overnight.

Questions or Problems?
Information for questions or problems for Watters Crossing Residents Click Here

Save Your Pool Cards
Please remember to retain your Pool Access Cards  for future use..  Pool cards will NOT be reissued.  The cost of a replacement card is $25 and is limited to one card per address.  For replacement cards, please email: poolaccess@watterscrossing.com