Watters Crossing Halloween Party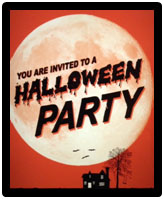 Bring your kids and camera to the 2016 Halloween Party. There will be treats, games, and a costume contest. A balloon artist, a big hit last year, will return for the party.


DATE: Sunday, October 23
TIME: 2:00 PM – 4:00 PM
Place: Watters Crossing Clubhouse

This event is for Watters Crossing residents only.
Semiannual Homeowners Meeting
Your Watters Crossing Semiannual Homeowners Meeting is coming:


DATE: Sunday, November 6
TIME: 3:00 – 5:00 PM
LOCATION: The Clubhouse

Watters Crossing is somewhat of a unique neighborhood. Your HOA is not managed by a management company. The WCHOA is completely self-managed. This means that 100% of your dues are returned to the community and not spent on management fees and expenses. This is possible thru the efforts of the many volunteers that step forward to help the community. This includes your Homeowners Association Board. At the meeting Sunday, you will hear about your HOA's financial position, capital projects being worked on in 2016 and 2017 and other items. It is also your opportunity to express your opinion and concerns about Watters Crossing. We encourage all residents to take part in the process of maintaining our neighborhood and welcome everyone's input. See you at the meeting.
A BIG THANKS to Girl Scout Troop 8448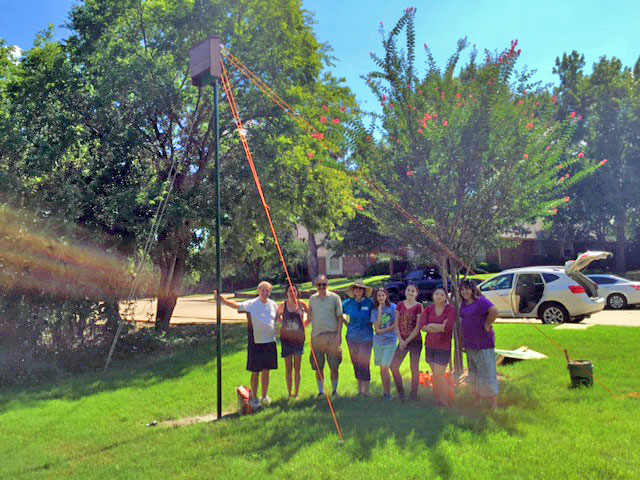 During the weekend of August 16, a Silver Award Girl Scout project was underway in the area east of the Clubhouse, near the pool and Bel Air Drive; installation of a BAT HOUSE. The Silver Award Project for Girl Scouts of Northeast Texas SU 108, Troop 8448 included: Alana McAuliffe, Ariel Morgan, Kalalani McAuliffe, Mia Choi, and Sophia Butsumyo.
The bat house will hopefully will attract bats, help increase their population, and reduce flying insects near the Clubhouse pool. The troop wishes to thank Brian Evans, Ben Evans, Cathy Morgan, and Mr. McAuliffe for their support and assistance.
The WCHOA appreciates their efforts in helping to keep Watters Crossing a great in which to live.Read more Here.
Neighbors United Against Widening of Alma Drive
Representing Watters Crossing in the Neighbors United drive is Steve Jones. Further information on this campaign can be viewed HERE. Further questions can be directed to neighborsunitedinfo@watterscrossing.com
Quite a Catch!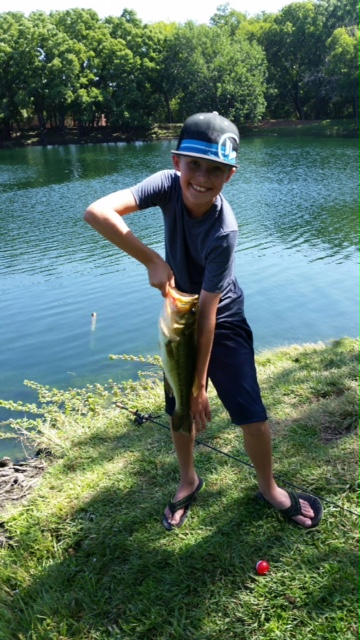 Our ponds are stocked every several years and some of fish do get pretty large. Kids have a great time as you can see in the photo. Please be reminded that fishing at both Watters Crossing ponds is catch and release only. Fish are not for consumption.
2016 WCHOA Calendar of Events
ALL EVENTS ARE AT THE CLUBHOUSE AND FOR RESIDENTS OF WATTERS CROSSING

Easter Egg Hunt
Saturday, March 26
Volunteer Appreciation Night
Friday, April 8 (By Invitation Only)
Semi-Annual Homeowner's Meeting
Sunday, April 24
Pools Open
Saturday, April 30
Spring Yard Sale
Saturday, May 7
Spring Party
Saturday, May 14
Splash! 2016
Saturday, August 13 (At the Newport Drive Pool)
Fall Yard Sale
Saturday, September 24
Pools Close
Monday, October 3
Kid's Halloween Party
Sunday, October 23
Semi-Annual Homeowner's Meeting
Sunday, November 6
Holiday Social
Friday, December 2
Judging for Holiday Lights Award
Friday/Saturday, December 16 – 17

ADDITIONAL DATES TO REMEMBER:
• Watters Crossing HOA Board meets 3rd Monday of each month, except December
• Watters Crossing Architectural Control Committee meets last Tuesday of each month, except December
• Watters Crossing Playgroup meets every Friday

NOTE:
• All events, except SPLASH 2016! and the two Yard Sales, are located at the Clubhouse
• The Spring and Fall Yard Sales are the only Yard Sales when signs are permitted within Watters Crossing
• Signs for the Spting and Summer Yard Sales are HOA provided
Local Weather
Get WCHOA Email !
WCHOA broadcasts, via E-mail, newsletters, important bulletins, events, and developments that may affect our community. This is the fastest way to disseminate information throughout our neighborhood.
Any information you provide remains confidential and undistributed.
Sign up for WCHOA email
Upcoming Events

Kid's Halloween Party October 23rd
Semiannual Homeowners Meeting November 6th
WCHOA Crime Watch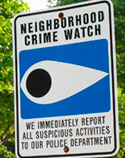 To report suspicious, non-life threatening activity, please phone the City of Allen Non-Emergency number at 214-509-4321
Also, please visit the link below for further information:
City of Allen Police Community Relations
To ask a question concerning recent illegal activity within Watters Crossing, or to inquire regarding any rumors which you may have heard, please email crimewatch@watterscrossing.com. Your letter will go to the Watters Crossing Crime Watch Leader, who, in consultation with the City of Allen Police, will determine if the community should be alerted via the Watters Crossing web site and Watters Crossing email.
Crime Watch Tips
Make sure doors and windows are locked.
Make sure shades or window covers are closed when leaving the house.
Make sure alarm systems are set, operating properly and monitored.
Close garage door when you are out of the garage.
Make sure vehicles are locked when vacant
Do not leave valuables of any type in vehicles
Know your neighbor and look out for each other in a helpful way.

WCHOA Volunteers
Tool Time Leader
Tool Time Volunteers
Please visit the Volunteer Page for more details about these positions.
Tennis Court Access
The code for the tennis court gate is located in the Members Only portion of the website
Did You Know?
Trash and Recycle Polycarts must be removed the night of trash pick-up day to an area not visible to any street. Additional information is HERE.
Questions or Problems?
Information for questions or problems for Watters Crossing Residents Click Here
Save Your Pool Cards
Please remember to retain your Pool Access Cards for future use.. Pool cards will NOT be reissued. The cost of a replacement card is $25 and is limited to one card per address. For replacement cards, please email: poolaccess@watterscrossing.com