5th Annual Norton Neighborhood
4th of July Parade
Bring the kids, your pets and take part in the Norton Neighborhood 4th of July parade

DATE: Saturday, July 3
TIME: 9:00 AM
STARTING POINT: Norton Elementary

To see the parade route and all information, please Click HERE.

For further information please contact Kelly McCawley, kellymccawley@hotmail.com
Community Pools are Open
and the Help of Residents is Needed
Both Watters Crossing pools are open. Pool Rules are posted at each pool and viewable HERE . Note that additional COVID-19 rules are in place including:
Reduced capacity as posted at each pool.
No non-residents (guests) of Watters Crossing are permitted at this time.
No one under the age of thirteen is permitted in the pool area without adult supervision.
We have experienced several issues at the Phase II Pool this summer. As the pools belong to the residents, we ask that if you see any unacceptable behavior, that you contact the Allen Police non- emergency number, 214-509-4321. Board members can also be reached via email; board@watterscrossing.com.

We appreciate everyone's help in making Watters Crossing an enjoyable and safe neighborhood.
Landscaping Plans
The ACC receives and reviews landscaping plans from homeowners as all improvements must be reviewed. Plans are delayed and many times declined….READ MORE HERE .
Projects Submitted to the Architectural Control Committee
All exterior improvements must be submitted to the Architectural Control Committee for review and approval prior to work commencing. In order for projects to be properly reviewed by the committee members, Project Review Forms located online at www.watterscrossing.com in the ACC link must be utilized. Do not email requests via email to individual Committee members or to acc@watterscrossing.com We ask that as you work through your project, should the Committee request further information, that you respond to these requests through the system and not email individual Committee members as it greatly slows down the process. If you have difficulty with the process or wish further explanation, please email Brenda Simmons at bsimmons@nmitx.com While the Committee volunteers determine the outcome of your project, Brenda is the facilitator of the information of that process. We greatly appreciate your understanding that the process runs more smoothly and quickly in adhering to these guidelines.
Tennis Court has New Access Controls
Residents will now need their pool card to access the Tennis Court. If you have lost or misplaced your pool card, please email poolaccess@watterscrossing.com for a replacement. Replacement cards are $25 and there is only one card issued per Watters Crossing address. We remind all that dogs and wheels are NOT allowed on the Tennis Court. The Tennis Court is open 7:00 AM to 10:00 PM daily
First Friday Films At the Clubhouse Pool
A new movie is shown the First Friday of every month during pool season. Bring your cooler (no glass please) and come to the Clubhouse Pool for swimming and a movie. Movies start at approximately 8:30 PM. Click HERE for the 2021 Movie Schedule.
All Exterior Improvements Must Undergo ACC Review
We remind all homeowners that all exterior improvements must be submitted to the Architectural Control Committee (ACC) for review prior to work commencing. Among other items, this includes exterior lighting, security cameras, and storm doors. Lighting Guidelinesfor exterior guidelines are in the ACC link at www.watterscrossing.com In the same link you will find Guidelines for Storm Doors. If in doubt as to if something needs ACC review, just email acc@watterscrossing.com and ask.
On Street Parking in Watters Crossing
The Board of Directors and the Architectural Control Committee frequently receive complaints concerning on-street parking. The fact of the matter is, on street parking of licensed motor vehicles is permitted within Watters Crossing. However, the complaints concerning on-street parking are not necessarily that there are cars parked on the street, but rather the manner in which these vehicles are parked. Complaints include the number of cars parked together, cars parked on both sides of the road; cars parked too close to stop signs. These situations cause visibility issues and there is a great concern for the children here. Please be considerate of your neighbors.

With that said, we would ask all homeowners:
Avoid parking directly at an intersection, alley entrance, or stop sign which creates blind spots for turning drivers.
Avoid parking directly opposite another car on your street as it creates both blind spots and difficulty for passing vehicles.
If on-street parking, park in front of your property, not in front of a neighbor's home (this is a frequent complaint)
Avoid, where possible, parking on Bel Air Drive; this street is heavily traveled by pedestrians (with kids and dogs) using the Hike and Bike trail. As a main feeder street, it passes a number of areas of congestion including the Clubhouse, the Clubhouse Pool, the tennis court, three parks, and two school crossings.
No car can be parked in the street and covered as if in storage.
RVs, boats, watercraft, and trailers, can never be stored on the streets within Watters Crossing nor parked there, except for loading and unloading.

Finally, while the Covenants permit on-street parking, Section 4.4 does restrict garage usage to parking of motor vehicles. Garages must be maintained to allow for the parking of the number of vehicles inside for which they were designs. Garages cannot be adapted to other usages, such as storage, an exercise area, or permanent workshop. They must be ma0intained to hold two, or three, vehicles. Any usage that prevents the usage as intended of house vehicles is a violation of the Covenants. Note that if anything is preventing a homeowner from parking two (or three per design) vehicles within their garage, it is a violation of the Declaration of Covenants, Conditions, and Restrictions of Watters Crossing. Violation notices of Section 4.4 of the Covenants have been sent in the past and will continue to be sent as we move forward.

Declaration of Covenants, Conditions, and Restrictions, Section 4.4 Garage Required. Each Residence shall have a two-car garage conforming with then-applicable City zoning ordinances and codes, and the garage must conform in design and materials with the main structure of the Residence. No garage shall be converted to living space or used in any manner so as to preclude the parking of two automobiles therein, except for temporary usage as part of the sales facilities contained in any model homes constructed by a home builder.
Parking:

Use your garage as intended and required.
Use your driveway.
Be mindful of your neighbor when parking on our neighborhood streets
Freeze Damage To Trees and Plants
Damage to trees and plants has been another result of the recent weather. For information provided by Plano Tree Care, please click HERE. For information from Howard Garrett, please click HERE.
Architectural Control Committee Reminder
Exterior Improvements:

All exterior work within Watters Crossing is required to be submitted for review by the ACC and approval. The ACC process, Review Forms, Guidelines, and further information are shown in the ACC link at www.watterscrossing.com This does include roof replacements, home exterior painting, and fence staining.

Covenant Violations:
All violations of the Declaration of Covenants, Conditions, and Restrictions of Watters Crossing are cited and managed by NMI Management. Violations are no longer handled by the ACC volunteer members.

Playground Equipment:
All recreational play equipment must be removed from front yards when not in use and located to a rear area not in view of the streets. This includes portable basketball hoops, hockey nets, and tree swings. The use of hammocks in the Watters Crossing Private Common Open Space is welcomed but note that those left overnight will be removed by the HOA Landscape Maintenance Team.

Satellite Dishes must be submitted for review for location prior to installation.

Thanks to all Watters Crossing Homeowners for following the Review Guidelines in submitting plans for ACC review and adhering to the Declaration of Covenants, Conditions, and Restrictions of Watters Crossing.
Information on Texas Neighborhood Coalition and Short Term Rentals
As the TX legislature begins, our state-wide coalition is looking to send the attached letter to state reps READ FURTHER….

Please click HERE. for a view of a recent Dallas Morning News article on short term rentals

Please click HERE to see a letter you can send personalized to your state representative. (include the letter STR Reintro Coalition letter HERE)

Please click HERE for delegation info.

click HERE to find your representative. attached letter to state reps
2021 EVENTS FOR RESIDENTS OF WATTERS CROSSING
REVISED (ALL DATES SUBJECT TO CHANGE OR CANCELLATION. Revised 6/22/2021)
EVENT
DATE
LOCATION
TIME
Phase III Playground Reopening
TBD
Phase III Playground
TBD
First Friday Film
Friday, July 2
Phase I/Clubhouse Pool
8:30PM
Volunteer Appreciation Night
(By Invitation Only)
Friday, July 30
Clubhouse
6:00PM
First Friday Film
Friday, August 6
Phase I/Clubhouse Pool
8:30PM
SPLASH! 2021
Saturday, August 21
Phase II/Newport Pool
3:00 PM - 11:00PM
First Friday Film
Friday, September 3
Phase I / Clubhouse Pool
8:30PM
Yard Sale
Saturday, September 25
Neighborhood
8:00PM - 3:00PM
Pool Close
Friday, October 1
Clubhouse Pool/ Newport Drive
10:00PM
Dog SPLASH!
Saturday, October 2
Phase I / Clubhouse Pool
12:00PM - 3:00PM
Feels Like Fall
Saturday, October 16
Clubhouse Grounds
4:00PM - 11:00PM
Kids Halloween Party
Sunday, October 24
Clubhouse Grounds
2:00PM - 4:30PM
Holiday Social
Friday, December 3
Clubhouse
6:00PM - 10:00PM
Judging for Holiday Lights Award
Week of December 19
Neighborhood
7:00PM
WCHOA Board Meets 7:00 PM 3rd Monday of every month.
Architectural Control Committee meets 7:00 PM the last Wednesday of every odd numbered month.
WCHOA Playgroup meets every Friday.
Local Weather
Get WCHOA Email !
WCHOA broadcasts, via E-mail, newsletters, important bulletins, events, and developments that may affect our community. This is the fastest way to disseminate information throughout our neighborhood.
Any information you provide remains confidential and undistributed.
Sign up for WCHOA email
WCHOA Crime Watch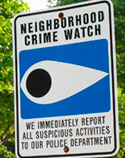 Pool Alert: It has been brought to our attention that there is a black market for pool equipment at the present time. Pool equipment is being stolen from backyards, even during the day. Please keep your fence locked and be aware.
To report suspicious, non-life threatening activity, please phone the City of Allen Non-Emergency number at 214-509-4321
Also, please visit the link below for further information:
City of Allen Police Community Relations
To ask a question concerning recent illegal activity within Watters Crossing, or to inquire regarding any rumors which you may have heard, please email crimewatch@watterscrossing.com. Your letter will go to the Watters Crossing Crime Watch Leader, who, in consultation with the City of Allen Police, will determine if the community should be alerted via the Watters Crossing web site and Watters Crossing email.
Crime Watch Tips
Make sure doors and windows are locked.
Make sure shades or window covers are closed when leaving the house.
Make sure alarm systems are set, operating properly and monitored.
Close garage door when you are out of the garage.
Make sure vehicles are locked when vacant
Do not leave valuables of any type in vehicles
Know your neighbor and look out for each other in a helpful way.
Streetlights in Watters Crossing are not maintained by your Homeowners Association. They belong to, and are maintained, by Oncor Electric. Problems, including lamps not working, can be reported online at
www.oncor.com Phone calls can also be placed to.
Watters Crossing Assessment Collection Policy
Did You Know?
All Watters Crossing Homeowners Association offical information is available and posted only at www.watterscrossing.com The Watters Crossing HOA does not support nor endorse comments, opinions, and other actions on social media sites.
Questions or Problems?
Information for questions or problems for Watters Crossing Residents Click Here
Save Your Pool Cards
Please remember to retain your Pool Access Cards for future use.. Pool cards will NOT be reissued. The cost of a replacement card is $25 and is limited to one card per address. For replacement cards, please email: poolaccess@watterscrossing.com