Community Pool Announcements
Please be reminded that the Watters Crossing pools and property are your amenities, maintained with your dues. Any abuse of pool property will be assessed to the responsible homeowner. Also note that no one under the age of 13 is permitted within the pool area without an adult guardian with them. The complete listing of Pool Rules can be viewed HERE.
Neighbors United Against Widening of Alma Drive
Representing Watters Crossing in the Neighbors United drive is Steve Jones. Further information on this campaign can be viewed HERE. Further questions can be directed to neighborsunitedinfo@watterscrossing.com
What's Going on in Watters Crossing This Summer…..
First Friday Films
Movie Nights at the Clubhouse Pool, Bring a snack and cooler for a kid-friendly movie
August 5 - Cinderella (2015)
September 2 - Top Gun
SAVE THE DATES!
Saturday, August 13, SPLASH 2016! Swim, a movie, and free hot dogs/cokes at the Newport Pool. Movie at 8:30: The Little Mermaid
COMING! Saturday, September 24 - Fall Yard Sale
Volunteer Built and Maintained Watters Crossing Website For Many Years
Lorie Plymale, who has volunteered for many years, is leaving Watters Crossing. Lorie has been maintaining and "gatekeeping" our website for as many years as any of us can remember. As Watters Crossing is "paperless" she has been an important part in keeping our community informed. She will be sorely missed.
She leaves with her husband, Jeff, who was instrumental in putting in place the foundations of what Watters Crossing is today. This was in the early 90's when the developer was handing off the HOA to the Board and Jeff was president. Both Lorie and Jeff have contributed significantly to our HOA through their volunteer efforts. We wish them the best of luck in their new home.
Taking over the task of maintaining www.watterscrossing.com is Vijay Bhalla. This is a hard spot to fill and we greatly appreciate Vijay for volunteering. Questions concerning the website can be sent to webmaster@watterscrossing.com
Thanks to Spring Party 2016 Volunteers
The Watters Crossing Spring Party 2016 was a huge success. This is possible to the many volunteers who helped plan, set-up, work during the party, and clean up. We had a significant increase in people stepping forward to help with the party. We want to give a big THANKS to all those volunteers here for helping to make Watters Crossing a fun place to live.
Brad Scarborough
Steven Kerrigan
Ed Bryan
Ed Goodwin
Sharon Wigder
Mike Shisko
Neil D'Cunha
Dan Hall
Brian Bull
Marge Bryan
Melissa Hewson
Monica Bull
Tracey Walls
Nicole West
Ali Otterbine
Natalie Goodwin
Regina Foster
Kim Reysa
Kaitlin Kerrigan
Dave Tanner
Mary Kuykendall

Marty Wigder
Christina Mackey
Brian Mackey
Mary Kuykendal
Michelle Massi
Patsie Goodwin
Tuan Bui
Payton Graumann
James Coker
Pete March
Mandee Markee
Bill Walls
Dylan D'Cunha
Anna Reysa
Michelle Gociano
Jenny Hall
Scott Welch
Kristen Chambless
Bruce Benton
James Coker
Tuan Bui

Len Catanach
Pam Catanach
Brian Kersh
Lauren Kerrigan
Justin Wallraven
Gladice Wallraven
Nhi Nhi Bui
Jodi Cooley
John Lee
Amy Lee
Leroy Foster
Donna Swenson
Kayla Welch
Audrey Bono
Don Hill
Steven McDermott
Laura McDermott
Avery Walls
Katie Armstrong
Jim Otterbine
A special THANKS to the pretzel baking crew for spending three hours in a hot clubhouse baking pretzels for the party.
Nhi Nha
Cherie Nichols
Les Nichols
Len Catanach
Remember that Watters Crossing is a completely self-managed HOA. There is no management firm involved in your HOA. Volunteers are always needed and if you wish to volunteer, please contact secretary@watterscossing.com or acc@watterscrossing.com
Watters Crossing Spring Party 2016 Sponsor Support
We want to thank our many sponsors for 2016. Thanks for your continued support of our community!
Manders Maintenance
www.mandersmaintenance.com
Manders Maintenance has been caring for Watters Crossing common areas for over 20 years. They have also worked with homeowners within Watters Crossing for private installations.
Plano Tree Care
469-628-3431
Plano Tree Care has been trimming and removing dead / fallen trees in Watters Crossing for years. Contact Aaron Benzene for private tree trimming / pruning.
Duck Fence
www.duckfence.com
The owners of Duck Fence have lived in Watters Crossing for years. Duck has installed many private fences in Watters Crossing and maintains our perimeter fences.
Bounce For Fun
www.bounceforfun.com
Bounce For Fun is the provider of inflatables and much of the entertainment for the Spring Party.
Contact Ed, Lisa, or Millie for your party needs.
Nine Band Brewery
972-663-5709
If you attended the Spring Party, you may have sampled some of the Nine Band brews which were donated for our event. Nine Band Brewery, located in Allen, conducts regular tours of the brewery.
Seasons Landscaping
www.SeasonsLandscape.com
Visitors to the Phase II / Newport Pool can see some of Seasons Landscaping work. They recently installed the new cedar arbor covering the east side of the pool and the kiddie pool.
Darling Homes
www.darlinghomes.com
Darling Homes will be returning to the Allen / Watters Crossing area with their soon to begine construction adjacent to Watters Crossing, at the southeast corner of Bethany Drive and Alma Drive.
Market Street Allen
www.marketstreetunited.com
Pools Open
Your existing pool card is needed for access to either pool. Replacement cards for lost or misplaced cards can be obtained by sending an email to poolaccess@watterscrossing.com
There is a $25 charge for replacement cards. Cards are limited to ONE per home address. Continue reading...
Quite a Catch!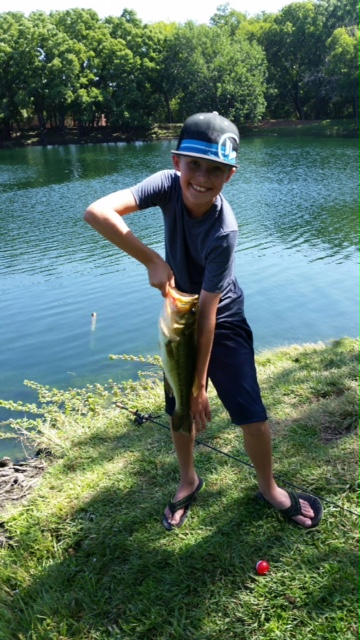 Our ponds are stocked every several years and some of fish do get pretty large. Kids have a great time as you can see in the photo. Please be reminded that fishing at both Watters Crossing ponds is catch and release only. Fish are not for consumption.
Additional Doggie Waste Stations Added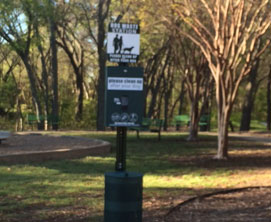 A big THANK YOU goes to WCHOA President Steven Kerrigan! In response to requests from homeowners, the HOA purchased additional doggie waste stations and Steven installed the stations throughout Watters Crossing. The stations are located along Bel Air Drive, at the ponds, and at the Watters Crossing Playscapes in Phases I and III. These stations are owned and maintained by Watters Crossing. If you see a particular station that is not being tended to, or is missing bags, please send an email to secretary@watterscrossing.com or to acc@watterscrossing.com.

As a reminder, the Watters Crossing Park at Bel Air and Newport (adjacent to Norton) is owned and maintained by the City of Allen. If you see problems in this park, including any issues with the doggie stations located within this park, they should be addressed to the City of Allen using the Report a Park Problem Form.
Wildlife Alert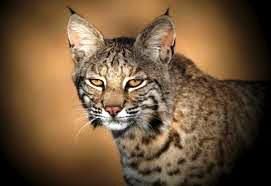 Dated: 2/20/2016
COYOTES - have been spotted on the hike and bike trail along the greenbelt between the Watters Crossing main entrance at McDermott and the clubhouse. The most recent was in the area of the pond.
When walking pets in the greenbelt areas, especially in the area noted, please be alert for wildlife.
BOBCATS - This week a bobcat was seen in the backyard of a home on San Mateo Court and they have been seen in our neighborhood in the past.
Residents are advised to keep a safe distance from any strange animal, and to keep small pets indoors unless supervised.
2016 WCHOA Calendar of Events
ALL EVENTS ARE AT THE CLUBHOUSE AND FOR RESIDENTS OF WATTERS CROSSING

Easter Egg Hunt
Saturday, March 26
Volunteer Appreciation Night
Friday, April 8 (By Invitation Only)
Semi-Annual Homeowner's Meeting
Sunday, April 24
Pools Open
Saturday, April 30
Spring Yard Sale
Saturday, May 7
Spring Party
Saturday, May 14
Splash! 2016
Saturday, August 13 (At the Newport Drive Pool)
Fall Yard Sale
Saturday, September 24
Pools Close
Monday, October 3
Kid's Halloween Party
Sunday, October 23
Semi-Annual Homeowner's Meeting
Sunday, November 6
Holiday Social
Friday, December 2
Judging for Holiday Lights Award
Friday/Saturday, December 16 – 17

ADDITIONAL DATES TO REMEMBER:
• Watters Crossing HOA Board meets 3rd Monday of each month, except December
• Watters Crossing Architectural Control Committee meets last Tuesday of each month, except December
• Watters Crossing Playgroup meets every Friday

NOTE:
• All events, except SPLASH 2016! and the two Yard Sales, are located at the Clubhouse
• The Spring and Fall Yard Sales are the only Yard Sales when signs are permitted within Watters Crossing
• Signs for the Spting and Summer Yard Sales are HOA provided
Local Weather
Get WCHOA Email !
WCHOA broadcasts, via E-mail, newsletters, important bulletins, events, and developments that may affect our community. This is the fastest way to disseminate information throughout our neighborhood.
Any information you provide remains confidential and undistributed.
Sign up for WCHOA email
Upcoming Events

| | |
| --- | --- |
| Splash! | Saturday, August 13 |
| Fall Yard Sale | Saturday, Sept. 24 |
WCHOA Crime Watch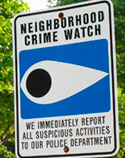 To report suspicious, non-life threatening activity, please phone the City of Allen Non-Emergency number at 214-509-4321
Also, please visit the link below for further information:
City of Allen Police Community Relations
To ask a question concerning recent illegal activity within Watters Crossing, or to inquire regarding any rumors which you may have heard, please email crimewatch@watterscrossing.com. Your letter will go to the Watters Crossing Crime Watch Leader, who, in consultation with the City of Allen Police, will determine if the community should be alerted via the Watters Crossing web site and Watters Crossing email.
Crime Watch Tips
Make sure doors and windows are locked.
Make sure shades or window covers are closed when leaving the house.
Make sure alarm systems are set, operating properly and monitored.
Close garage door when you are out of the garage.
Make sure vehicles are locked when vacant
Do not leave valuables of any type in vehicles
Know your neighbor and look out for each other in a helpful way.

WCHOA Volunteers
Tool Time Leader
Tool Time Volunteers
Please visit the Volunteer Page for more details about these positions.
Tennis Court Access
The code for the tennis court gate is located in the Members Only portion of the website
Did You Know?
Trash and Recycle Polycarts must be removed the night of trash pick-up day to an area not visible to any street. Additional information is HERE.
Questions or Problems?
Information for questions or problems for Watters Crossing Residents Click Here
Save Your Pool Cards
Please remember to retain your Pool Access Cards for future use.. Pool cards will NOT be reissued. The cost of a replacement card is $25 and is limited to one card per address. For replacement cards, please email: poolaccess@watterscrossing.com