Thanks to Spring Party Volunteers and Sponsors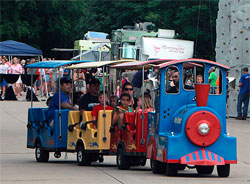 The Watters Crossing Spring Party 2015 was a big success.  This is possible to the many volunteers who helped plan, set-up, work during the party, and clean up.  We want to thank all those volunteers here for helping to make Watters Crossing a fun place to live.
Remember that Watters Crossing is a completely self-managed HOA.  There is no management firm involved in your HOA.  Volunteers are always needed and if you wish to volunteer, please contact any Officer or the ACC Chair who are listed elsewhere in this web site.
Many Thanks To:
Jack Wills
Steven Kerrigan
Ed Bryan
Ed Goodwin
Erik Swenson
Mike Shisko
Neil D'Cunha
Dan Hall
Brian Bull
Marge Bryan
Melissa Hewson
Monica Bull

Jack Tambert
Christina Mackey
Brian Mackey
Mary Kuykendal
Michelle Massi
Patsie Goodwin
Tuan Bui
Payton Graumann
James Coker
Pete March
Mandee Markee

Len Catanach
Pam Catanach
Joey Waldrip
Lauren Kerrigan
Justin Wallraven
Gladice Wallraven
Nhi Nhi Bui
Jodi Cooley
John Lee
Amy Lee
Leroy Foster
We also want to thank our many sponsors for 2015.  Thanks for your continued support of our community!
Plano Tree Care
Manders Maintenance
Duck Fence
Triumph Roofing
Rendon Orthodontics
Lisa Johnson State Farm
Nine Band Brewery
Bounce For Fun
Pool Card Lanyards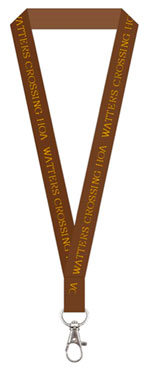 If you did not have the opportunity to get a pool card lanyard at the Spring Party, just send an email to poolaccess@watterscrossing.com including your name and address. 
Your lanyard will be dropped off in a few days.  You will also receive a decal to apply to the rear of your pool card. (do NOT cover the numbers on your pool card; see illustration)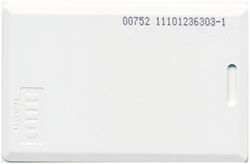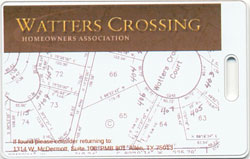 Pools Open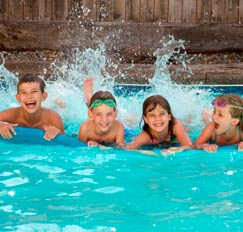 Pool Hours are from 8:00 AM to 10:00 PM
Your pool card is needed for access to either pool. Replacement cards for lost or misplaced cards can be obtained by sending an email to poolaccess@watterscrossing.com There is a $25 charge for replacement cards. Cards are limited to ONE per home address.
Pools and grounds are private property and for the use of Watters Crossing Residents only.  These are your amenities as a resident of Watters Crossing and paid for and maintained by your HOA Dues.    Please do not share the pool cards with non-residents.
Rental of the Clubhouse in no way includes reservation of the pool.  Please remember that Watters Crossing residents are permitted four (4) pool guests per family.  Planned parties, party decorations, and balloons are not permitted at either pool at any time.  This includes birthday parties, parties for soccer and other teams.  This is not meant to prohibit resident's gatherings but to prohibit the use of the pools for a group "event" where the majority are not Watters Crossing residents.  The pools are for the enjoyment of Watters Crossing homeowners.
Pool Rules as Posted at each of our two pools:
Pools are private property and for the use of Watters Crossing Residents only.
Guests are limited to four per Watters Crossing resident who must be present.
Pool Hours 8:00 AM to 10:00 PM.
• No diving
• No running
• No pets
• No glass containers
• No bikes, skateboards, or roller blades
• Each person is responsible to ensure that the pool gates are closed.
• Pool gates are never to be propped open
• Only proper swimming attire allowed.  No cut-offs.
• Children under the age of 13 must be attended by an adult.
• Clean diapers on young children required.
• Each family is responsible for any damage to pool and surrounding area.
• Personal flotation devices are allowed,  Recreational flotation devices are prohibited.
• No food is permitted in or directly adjacent to the pool.
• Anyone creating a disturbance in the pool area will be asked to leave.
• Please can your trash. No smoking in all common areas of the pools and clubhouse
Wildlife Alert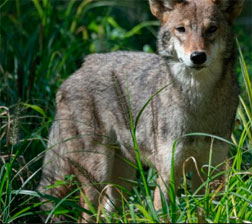 Dated: 4/16/2015
In the past week to ten days, there have been two separate coyote attacks on dogs. In both cases, the dogs were being walked on leashes.
One was around 10:00 AM and one was around 1:00 PM. In each case, it was a single coyote.
Both attacks happened on the hike and bike trail along the greenbelt between the Watters Crossing main entrance at McDermott and the clubhouse. The most recent was in the area of the pond.
When walking pets in the greenbelt areas, especially in the area noted, please be alert for wildlife.
Watters Crossing Introduces Weekly Yoga Classes
Come join Kate Chute for a special yoga class exclusively for Watters Crossing residents! This Hatha style class will be held on Tuesday evenings from 5:30 - 6:30 starting June 2. This class introduces foundational yoga poses with emphasis on proper alignment and technique. In Hatha style yoga, we'll explore how to connect mind and body through breath. Classes are customized for the individual person in that modifications of the same asana (pose) may be utilized when beneficial. The focus is on strength, flexibility, balance, breathing and conditioning.
There will be a waiver that each student must sign.
DATE:  Tuesdays in June
TIME:  5:30 PM – 6:30 PM
LOCATION:  Watters Crossing Clubhouse
COST:  No fees.  Instructor tips are accepted.
CONTACT:  Kate Chute, kate.chute@gmail.com
This is a private event for Watters Crossing Residents only.
2015 WCHOA Calendar of Events
ALL EVENTS ARE AT THE CLUBHOUSE AND FOR RESIDENTS OF WATTERS CROSSING

Volunteer Appreciation Night
Friday, March 27 - By Invitation
Easter Egg Hunt
Saturday, April 4
Pools Open
Friday, May 1
Semi-Annual Homeowner's Meeting
Sunday, May 3
Spring Yard Sale
Saturday, May 9
Spring Party
Saturday, May 16
Fall Yard Sale
Saturday, September 19
Pools Close
Wednesday, September 30
Halloween Party
Sunday, October 25
Semi-Annual Homeowner's Meeting
Sunday, November 1
Holiday Social
Friday, December 4
Judging for Holiday Lights Award
Friday/Saturday, December 18 – 19

ADDITIONAL DATES TO REMEMBER:
• Watters Crossing HOA Board meets 3rd Monday of each month.
• Watters Crossing Architectural Control Committee meets last Tuesday of each month, except December.
• Watters Crossing Playgroup meets every Friday
Local Weather
Get WCHOA Email !
WCHOA broadcasts, via E-mail, newsletters, important bulletins, events, and developments that may affect our community. This is the fastest way to disseminate information throughout our neighborhood.
Any information you provide remains confidential and undistributed.
Sign up for WCHOA email

WCHOA Volunteers
One of the unique things about Watters Crossing is that the Home Owner's Association is completely self-managed: no management fees are incurred.  Every dollar of your HOA dues goes directly to maintain and improve Watters Crossing.
Sanitation Engineer

We are in need of a volunteer to return the trash polycarts from the street to the enclosure at the rear of the clubhouse once per week, after trash is picked up on Tuesdays.
This is an ideal volunteer slot for someone living close to the clubhouse. If you are interested in this position, please contact any board officer via president@watterscrossing.com or acc@watterscrossing.com
WCHOA Crime Watch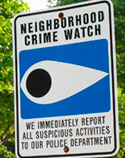 To report suspicious, non-life threatening activity, please phone the City of Allen Non-Emergency number at 214-509-4321
Also, please visit the link below for further information:
City of Allen Police Community Relations
To ask a question concerning recent illegal activity within Watters Crossing, or to inquire regarding any rumors which you may have heard, please email crimewatch@watterscrossing.com. Your letter will go to the Watters Crossing Crime Watch Leader, who, in consultation with the City of Allen Police, will determine if the community should be alerted via the Watters Crossing web site and Watters Crossing email.
Crime Watch Tips
Make sure doors and windows are locked.
Make sure shades or window covers are closed when leaving the house.
Make sure alarm systems are set, operating properly and monitored.
Close garage door when you are out of the garage.
Make sure vehicles are locked when vacant
Do not leave valuables of any type in vehicles
Know your neighbor and look out for each other in a helpful way.
Did You Know?
Boats, trailers, and RVs are not permitted to be parked on the streets within Watters Crossing at any time unless actively loading or unloading.  They are never permitted overnight.

Questions or Problems?
Information for questions or problems for Watters Crossing Residents Click Here

Save Your Pool Cards
Please remember to retain your Pool Access Cards  for future use..  Pool cards will NOT be reissued.  The cost of a replacement card is $25 and is limited to one card per address.  For replacement cards, please email: poolaccess@watterscrossing.com