WCHOA - Architectural Control Committee (A.C.C.)
Please contact this committee BEFORE you intend to build, construct or place any permanent or temporary structure on your property to avoid additional costs to correct a violation. The ACC meets the last Tuesday of every month, except December. Unless notified, all meetings are at 7:00 PM, at the Clubhouse.
ACC Members for 2018
The Architectural Control Committee (ACC) is an appointed committee in Watters Crossing. Potential ACC members are interviewed and approved by the WCHOA Board when open positions occur. The ACC meets the last Tuesday of every month, except December. Agenda items typically include review of existing and new Covenant violations and the review of submitted construction plans from individual homeowners. The use of the online electronic forms for project submission has greatly reduced the turn-around time for ACC review of projects and most homeowners receive an answer on their submission within a few days. Note that all exterior work within Watters Crossing must be submitted for review by the ACC. Further information on the ACC can be obtained at www.watterscrossing.com and clicking on the Architectural Control Committee tab. The ACC is fortunate to have volunteer representation from all three phases of Watters Crossing
2018 Architectural Control Committee Members:

Denny Adelman, Chair, 1413 San Mateo Drive
Gordon McAleb, 1001 Ashland Court
Aubrey Moore, 1126 Bel Air Drive
Larry Ciske, 1132 Hampton Drive
Joe Smith, 105 Tustin Court
Joe Eberle, 312 Solano Drive
Submit a Project for Review Online

Latest Reviewed Projects

ACC Reviewed Projects - March 27th, 2018
ACC Reviewed Projects - February 27th, 2018
ACC Reviewed Projects - January 30th, 2018
ACC Reviewed Projects - November 28th, 2017
ACC Reviewed Projects - October 30th, 2017
ACC Reviewed Projects - September 26th, 2017
ACC Reviewed Projects - July 25th, 2017
ACC Reviewed Projects - June 27th, 2017
ACC Reviewed Projects - May 30th, 2017
ACC Reviewed Projects - February 28th, 2017
About the Architectural Control Committee (A.C.C.)
The Architectural Control Committee (A.C.C.) is an appointed committee that serves to promote and ensure the high level of taste, design, quality and conformity that lies within our neighborhood. Prior to making any improvement to your property, you must request written approval from the A.C.C.
The A.C.C. utilizes the Declaration of Covenants, Conditions Restrictions as the guideline for approving all requests. Every homeowner should have received a copy of the declaration of Covenants, Conditions & Restrictions with their settlement papers at closing. Execution of a document agreeing to abide by these Covenants is a condition of receipt of title to property in Watters Crossing. Please read these documents carefully. If you have misplaced your Declaration of Covenants, Conditions and Restrictions, you may purchase another copy by requesting this in writing to our Association Secretary. Please include a check in the amount of $25.00 made payable to the Watters Crossing Homeowners Association. You may also download a free copy using the link below this section.
Contact the Architectural Control Committee (A.C.C.)

Mailing Address
WCHOA-ACC
P.O. Box 1336
Allen, TX 75013-0022
Chairman

Questions to the Architectural Control Committee on process and other inquires should be emailed to acc@watterscrossing.com
Architectural Control Committee Revises HVAC Concealment Guidelines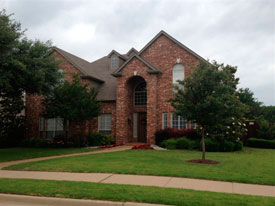 The Declaration of Covenants, Conditions, and Restrictions of Watters Crossing provides for the concealment of HVAC equipment in Section 4.7.u which reads:
"All mechanical equipment including, but not limited to, HAVOC equipment, shall be located on the side or rear of each Lot and shielded from public view from any adjacent street."
For a number of years, the ACC has accepted concealment of HVAC units in one of two manners:
Fence panel(s), which is a minimum of six feet in height and four feet wide (width is minimum and is dependant upon concealment). This is the preferable course of action.
An evergreen shrub / landscaping that results in complete concealment within one (1) growing season.
Unfortunately, option two has been less than successful in ensuring compliance with Section 4.7.u in many instances.
Due to this and to ensure that Section 4.7.u is equally applied to all, effective 1/1/2015, the ACC will no longer accept new landscaping as a means of HVAC or mechanical equipment concealment. We will grandfather all HVAC equipment where landscaping is in place to provide for concealment for one additional year to allow for that years growth. After 1/1/2016, all HVAC equipments that is not completely concealed by landscaping will be considered to be in violation of Section 4.7.u. The concealment will need to be completed via option 1 above (fencing).
To Recap:
1/1/2015: New landscaping will no longer be approved by the ACC as a means of HVAC concealment.
1/1/2016: All HVAC equipment, where landscaping has been installed as a means of concealment, which is not completely concealed, will be in violation of Section 4.7.u
The members of the ACC believe this will improve the appearance of Watters Crossing by satisfying the specifics in Section 4.7.u. Thanks for your understanding and help in making Watters Crossing such a great neighborhood in which to live.
Architectural Control Committee
Do You have areas where Grass won't Grow?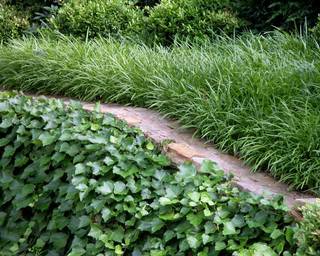 By NEIL SPERRY
neilsperry.com
"Compared to shade trees and shrubs, ground covers are relative newcomers to North Texas landscaping. Many of us can remember when English ivy and trailing vinca were the only two turf grass replacements you'd see in our gardens. That was partly because we hadn't been exposed to the concept, and it was partly because good forms of edging hadn't come into the marketplace"... (Read More)
By HOWARD GARRETT
dallasnews.com
"The truth about growing grass in the shade is this: You can't. Trees want full sun and grasses want full sun. Trees win. Thinning the trees helps a little, for a while, but not long term; foliage grows back. Removing trees will work, but that's usually not the best thing to do. "... (Read More)
ACC is Energy/Water Usage Sensitive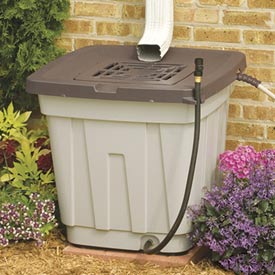 Some comments, questions, on new items presented to the ACC for Watters Crossing within the past year:
YES!
The ACC accepts rain barrel installations. The preferred location is within the rear, fenced in yard locations. These will be accepted on the sides of properties when completely concealed by a six (6) foot to eight (8) foot tall, solid fence panel. The width of the panel is determined as needed for concealment.
YES!
The ACC accepts solar roof panels. Indeed, the third home, located in Phase III, was recently approved for installation. Panels will be mounted on rear, or in some cases, side roofs.
YES!
The ACC accepts plans for yard renovations / reconstructions using drought tolerant, low water usage plants, ground covers and more.
As with all exterior improvements, any of the above must be submitted to the ACC for review and approval prior to any construction commencing. Project submissions now are easy using the online forms and most projects are expedited within the committee via email. Project forms provide the ability to upload photos, plats, and other supporting documents.
The ACC thanks you for working within the Review Guidelines of Watters Crossing.